Project description:
More or Less is an FMCG product with a real conscience.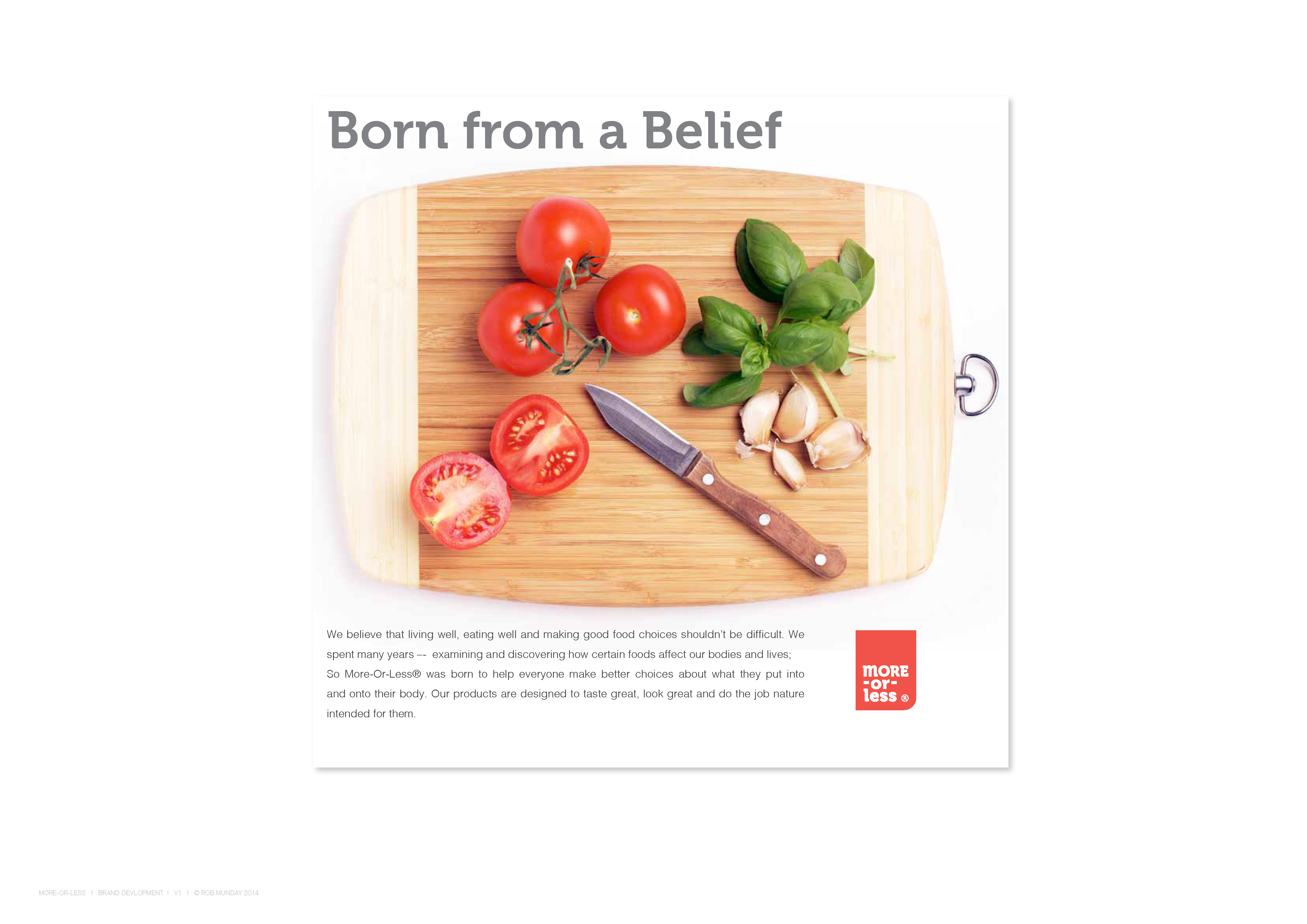 Tapping into dietary awareness and lifestyle choices, MOL was developed to meet the growing needs of a conscientious and healthier-living consumer.
My role was to develop the VCI as a visual platform for their agency to develop subsequent marketing materials from. I demonstrated how the brand should look and feel, the personality, the way it should communicate and resonate with its target markets. I wrote and produced YouTube videos, stills shoots and outlined the web architecture for the successful launch of the products.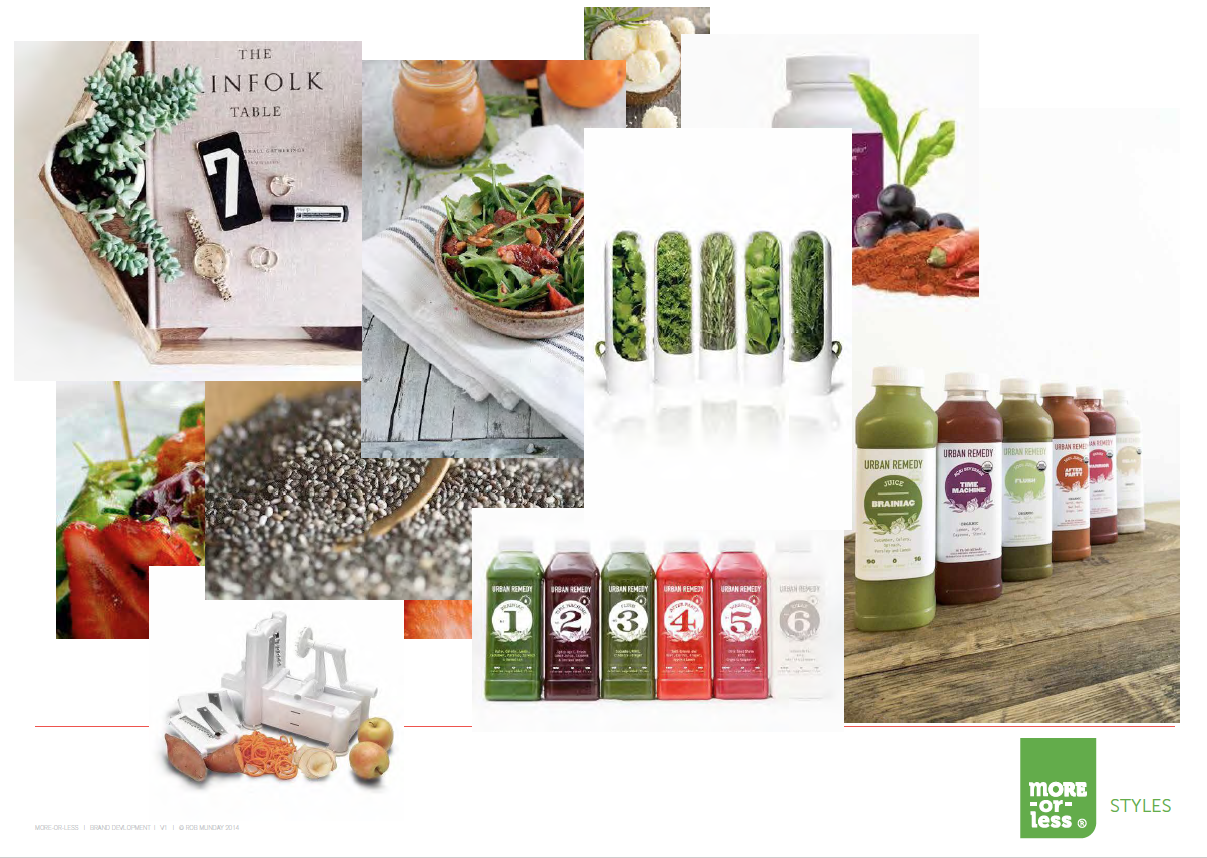 You can find MOL in some of the larger supermarkets across NZ.
These visuals show the developmental work which was used to brief the relevant agencies for the MOL brand deployment.