Project description:
Brand development
Visual Strategy
Sponsorship & Agency liaison
Group Mentor
Brand Custodian
Brand Ambassador
Admin: Communications, Sponsorship, GMail
Content: Facebook, YouTube, Website
Content Production: Video and Static
Social Media: Copywriting, Asset Design & Production
Website: Design, Write, Build, Deploy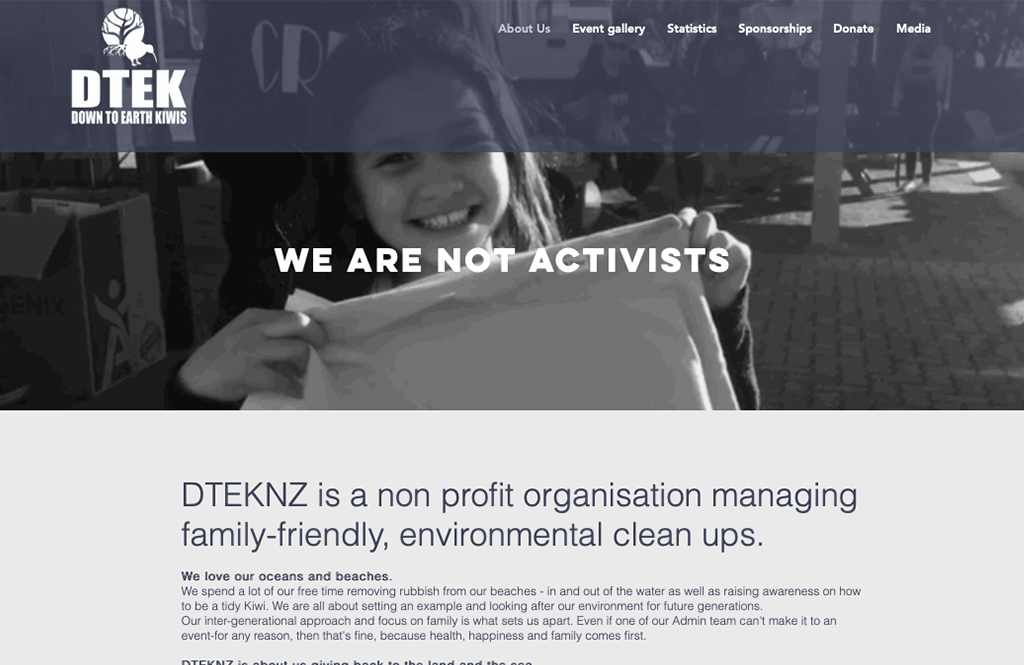 DTEK – Down to Earth Kiwis
DTEK is a community group managing family-friendly environmental cleanups. Driven by an unfaltering respect for the environment, DTEK leads by example to encourage honest, down-to-earth family values and awareness for future generations.
My role has been to provide mentorship for the developing group as well as fulfilling the roles of brand custodian and ambassador.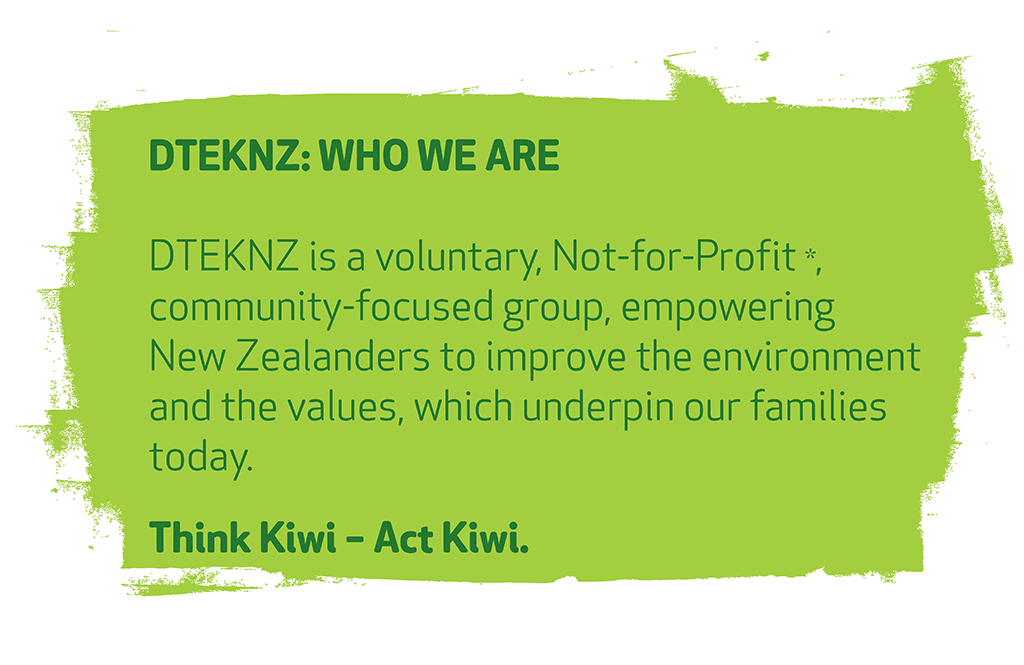 DTEK developed their own logo with help from friends, but the application and value within, needed to be understood by the DTEK Admin team and their diverse target markets which includes national and local government agencies, NZ Police, schools, community groups, families and kids.
As a community group, we firstly settled on a manifesto, propositions, brand values and loosely defined the essence of the organisation. This has been invaluable as the group expanded and attracted sponsorship offers, which could be uptaken or politly declined if they did not align perfectly with the group's brand.
I spearheaded sponsorship and agency liaison, co-managed digital strategy, asset production and content as well as designing, writing and building the website and other digital assets such as YouTube etc.
#leadbyexample