Project description:
Audi Q7 Launch
This work for Audi NZ is from an Agency pitch I managed as Creative Director.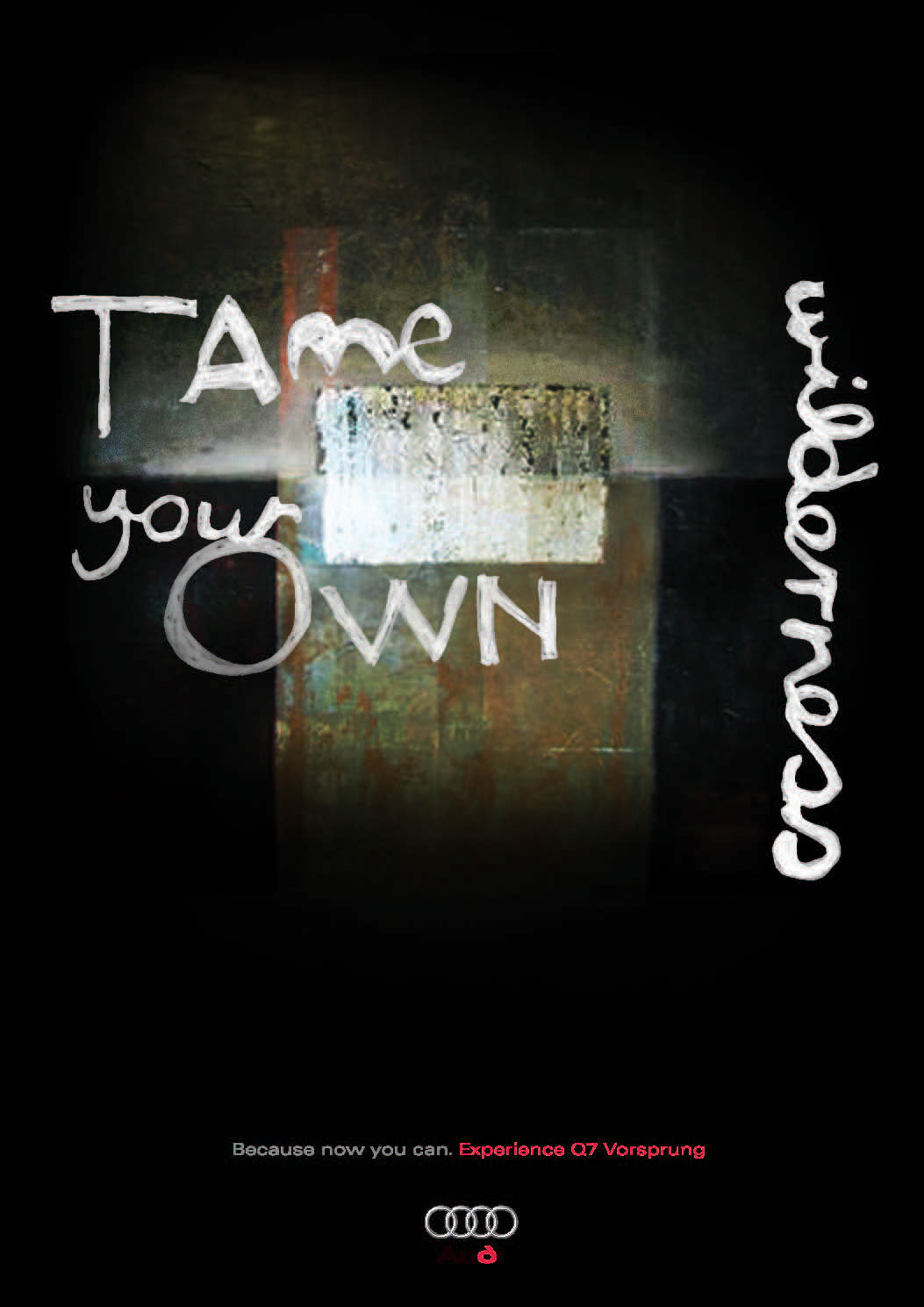 The aim was to sell and launch the Audi Q7. My approach was to use the usual B2C channels and my strategy was to position the vehicle as the 'wild child' and explain Audi's brand positioning in a relevant manner.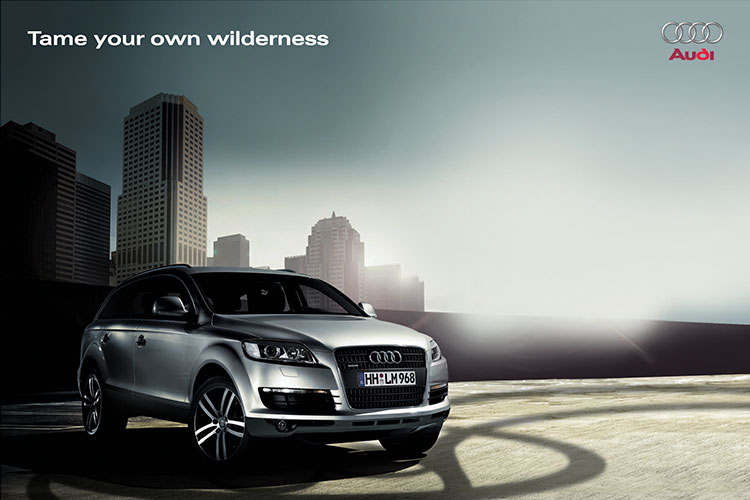 This led to my 'Tame your own Wilderness' campaign, which had synergy with the target market, described the benefits of ownership and begun to translate the 'Vorsprung' positioning. The deployment strategy utilised Audi's TV budget to mix brand and product ads, whilst showroom and outdoor echoed the 'Wilderness' campaign in a tangible way.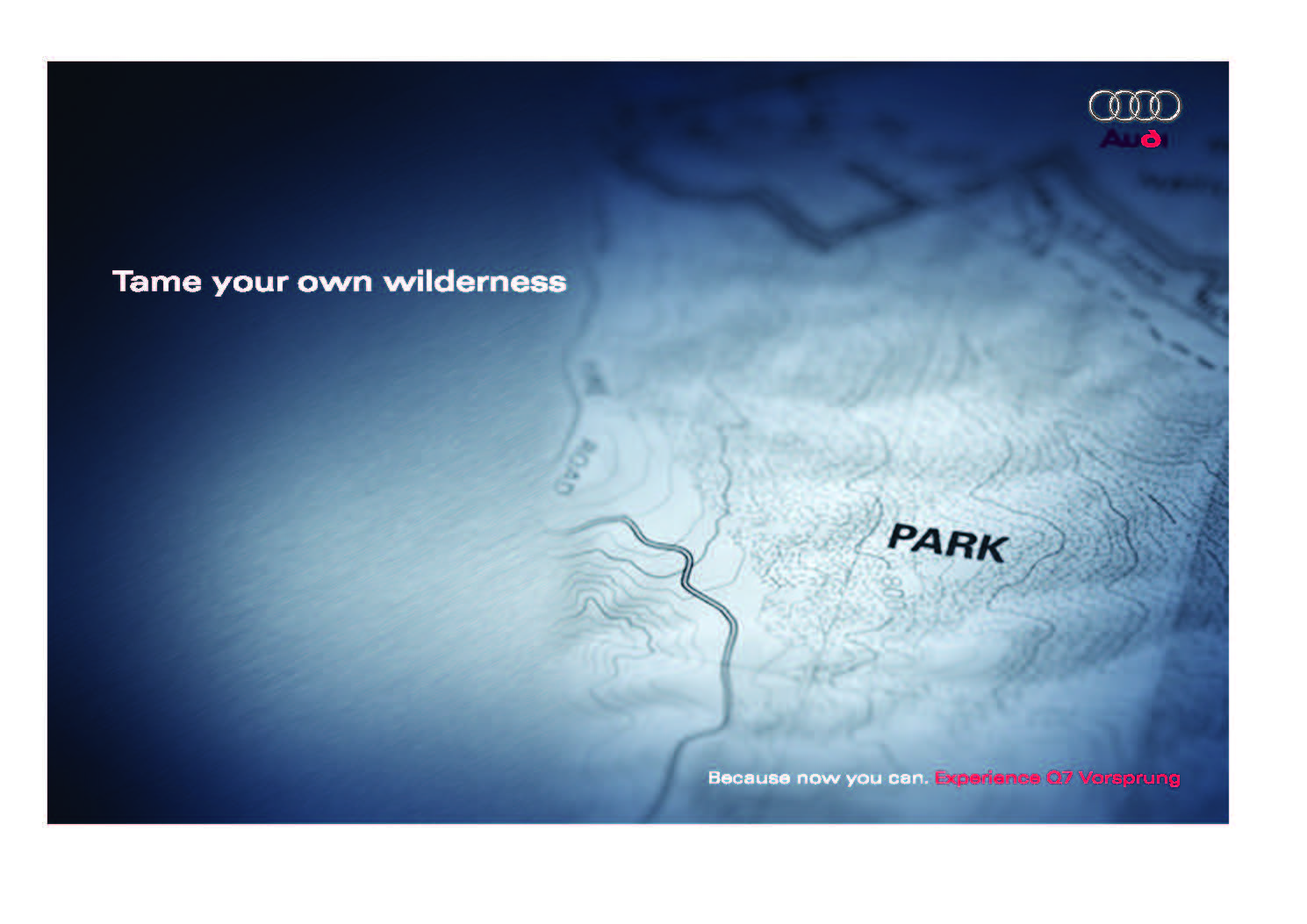 This would become an essential brand platform for future launches and serve to de-mystify this global German brand for non-german speaking customers.