Project description: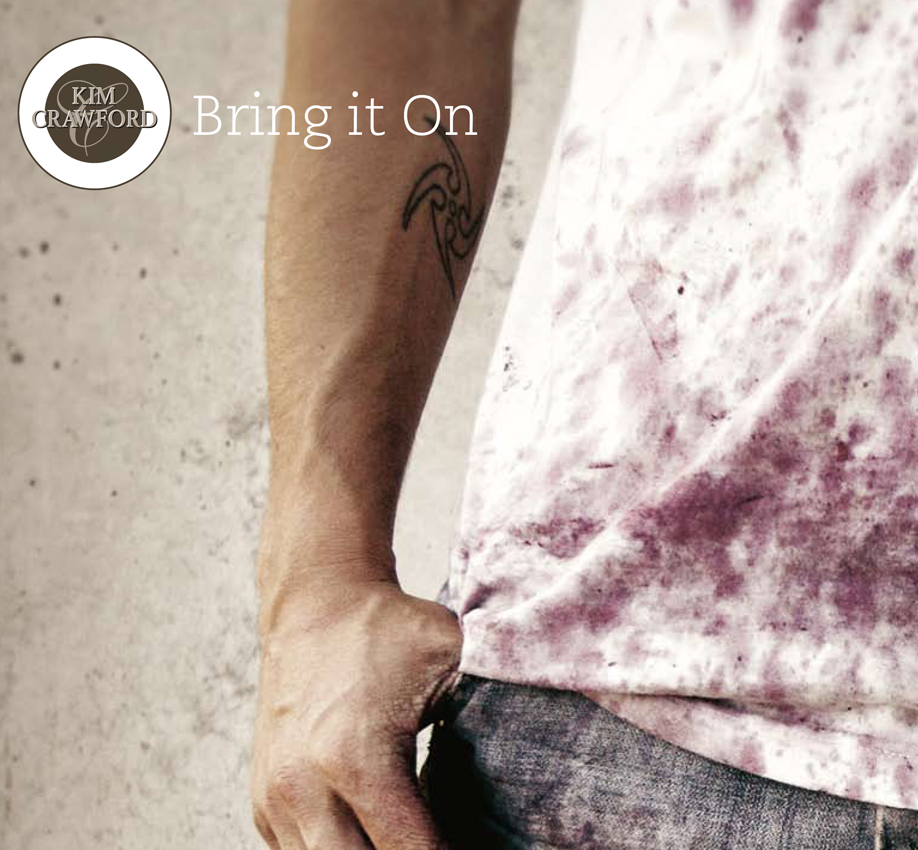 Kim Crawford Wines are one of New Zealand's leading Winemakers and account for the largest selling Sauvignon Blanc in the USA. I worked with their agency to develop their brand positioning and was engaged to follow this through by developing the design and production of their new collateral for the US market in particular.
Kim Crawford's brand essence is 'challenging wine conventions' and their positioning is simply 'Bring it On'.
The consumer has not been exposed to this attitude which eminates from the principals of the organisation themselves and my brief was to ensure that all communications present this attitude on every level. Whilst the bulk of this brief was strategic brand and design, there was a mandatory requirement to migrate the essence and positioning of the brand into the art direction of product in particular. This is not an easy brief, since the conventional and conservative US market has very strict guidelines and marketing requirements for their products – Miss the boat here and you miss the boat completely over there.

Every product shot used 'challenging wine conventions' as the guiding philosophy. The premium wines (SP range) were set-up off-centre and misaligned with heavy shadows almost obscuring the bottles themselves.
The 'entire range' shot immerses the viewer right amongst the bottles and focus is put only on the 3 'hero' products – the biggest sellers in the US market.The following examples show some of the foundation design work and the final personality of the brand as it revealed itself to us.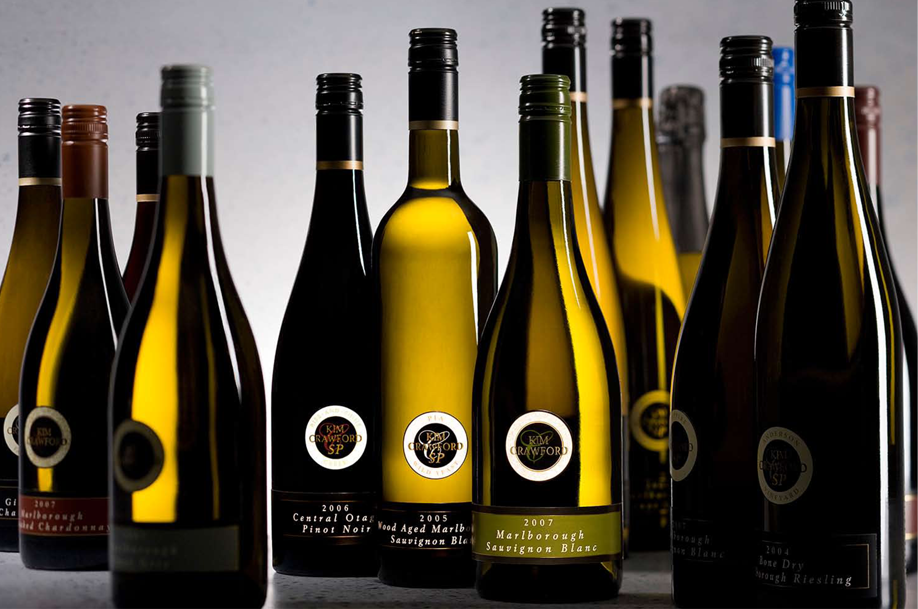 I started by challenging Kim Crawford themselves to realise what and how we could represent 'attitude'. This involved finding current examples of edgy, attitudinal material which consumers identified as 'having attitude', then migrating those particular values into the VCI development through the careful use of colours, imagery, language and fonts. Language was key to delivering on this brief (as it so often is). For example: a generic winemaker who sponsored a film director might present their product like this:
" xxx  brand, proud to be the driving force behind Ashleigh Bollard's latest movie"
It's boring waffle isn't it.
I recommended that a brand like Kim Crawford would actually read the script and find something challenging enough to turn heads…and minds. A Kim Crawford ad communicating the same message would probably have this as a headline….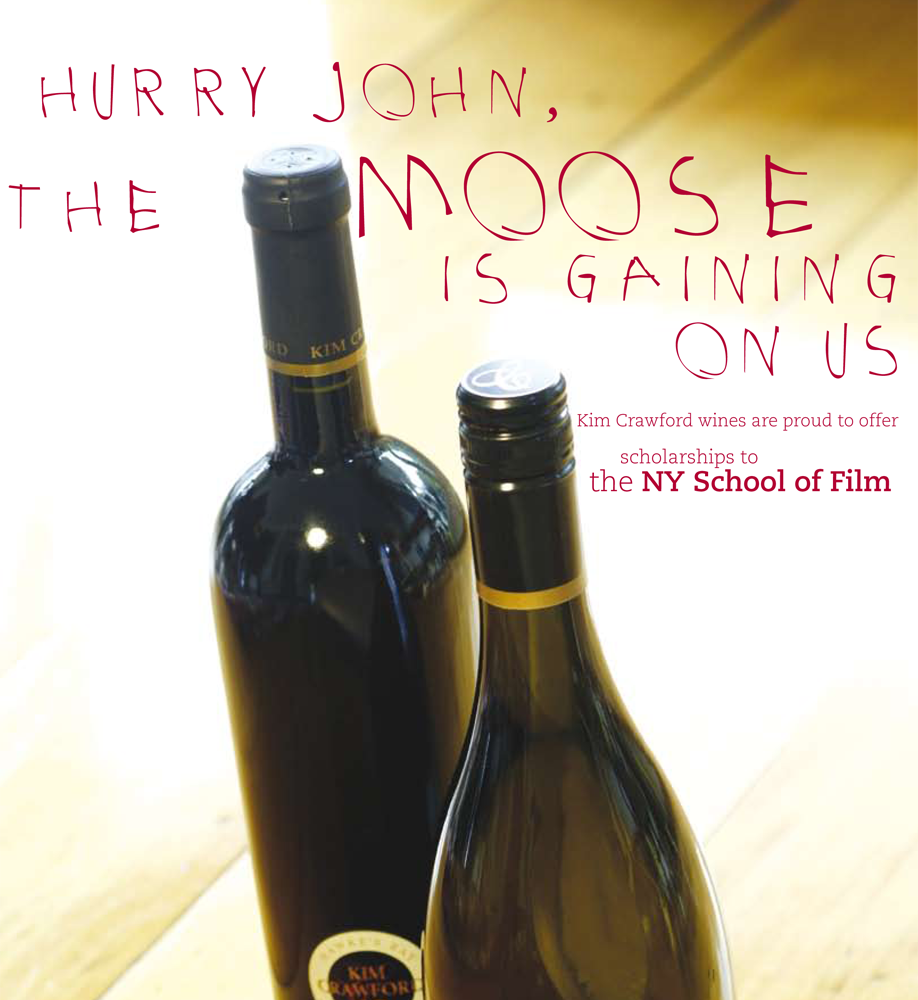 In my book – it really doesn't get better than that.
This is still one of my all-time favourite bodies of work and I am extremely grateful to Phil from Wasabi and Erica Crawford for giving me the freedom to unearth a challenging yet absolutely true brand personality.